Investing in Yourself – Top 10 Tips for Personal Development
Personal growth and development is the journey of a lifetime, meaning, you should strive to grow every day forever to become a better version of yourself. Self improvement is not just about becoming more successful. It is about learning new skills, developing the ability to manage time and money better, going out of your comfort zone to learn something new, and also about achieving work life balance. The objective is to become better professionally, physically, morally, and intellectually.
Invest in yourself so that you can get better with time. The best investment is in yourself. This will eventually make you happier. But don't forget to practice self care to ensure that you remain healthy to enjoy the fruits of your success. Here are 10 top ways to achieve personal development –
1. Set Goals
Goals are important because they give life direction. Set specific life goals because this will help you keep the focus on what you really want to achieve. Write them down, so you can take a look from time to time. This will help you develop the skills so that you can move towards the right direction. Not just one, you can write down several good personal goals. Also, write down the action plans to achieve these goals.
2. Keep a Journal
There are many reasons for maintaining a journal. It improves your communication and writing skills, strengthens your memory, and also helps you track your progress and growth. Write down whatever comes to your mind – it will also be an outlet for your anxiety and stress. You don't have to share it with anyone – make this your personal space. Best, you write the journal daily. If you don't have the time, then at least, write per week.
3. Develop Your Skills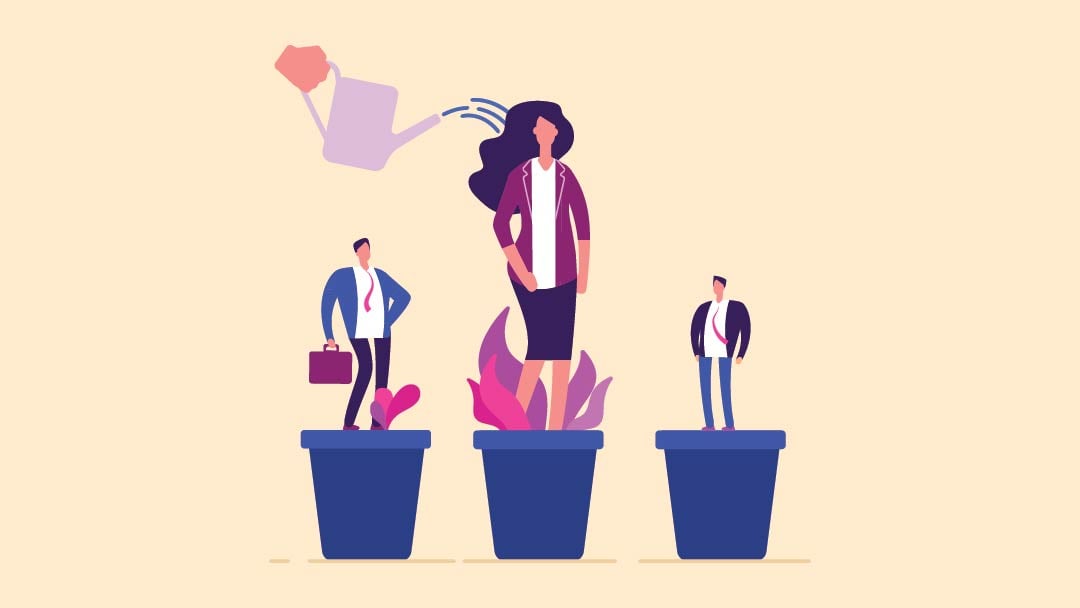 The Covid pandemic made many of us work from home, which saved us many hours of travel time. But how many of us were able to invest this time to learn something new? Most of us need to upskill. Find opportunities to learn something new and become better. You can sign up for a class or look for online courses that will give you a new skill or help you improve your existing skills. This will surely help you in your professional life. There re plenty of development opportunities all around us. For example, you can learn how to write better or learn another language. It depends on what you want to achieve.
4. Utilize Available Training
You don't always have to spend money to achieve personal growth. You can attend seminars and workshops that cost virtually nothing. For example, if you want to know more about art and culture to gain unique insights, then there are many free online events that you will get.
5. Nurture Your Mind and Body
You need to focus on your health because otherwise, you won't have the energy to peruse your dreams. Personal growth demand self-discipline. So, treat your body with respect and care. Eat a well-balanced meal and eat in the right time. Make sure to get adequate sleep every day. Good health doesn't just mean physical health – it also means mental health. Do not allow your workplace stress to get to you. Laugh more often.
Stay active. But you don't have to go to the gym if you don't want to. You can just go for a run or a swim. Or better still, play an active sport with your partner, like tennis or squash.
6. Get Organized and Declutter Your Stuff
Find time every week to get organized. Keep only the things you need. This also means, you will be able to able to find your staff more easily, which will help you save time. Your home and workspace will appear cleaner. Besides, you will have more space to keep the things you really like.
7. Break Your Bad Habits
We all have bad habits like spending too much time on social media. Nail biting, smoking, oversleeping are also bad habits. You will feel better when you can finally quit that habit and it will also fill you with self-confidence.
8. Read
If you want to invest in yourself then make sure to use your free time to catch up on your reading. You will improve your vocabulary and gain new knowledge. Reading will also help you improve your critical thinking skills. Start small by reading at least one article a day. You can also prepare a list of books you want to read and then spend money to get them. Reading books is one investment you may want to make. Here are some very good books on self improvement.
9. Find a Creative Outlet
A creative outlet is something that your enjoy doing, a way that helps you express your creativity. It can be anything – painting, drawing, cooking, or writing. This will help you express yourself better. It is also a great stress-buster. Here are some essay writing techniques that will help you in the future.
10. Get Out of Debt
Even Warren Buffett believes that getting out of debt is the right move. Think of how much money you have to repay every month for the loan and what you could have achieved with it. So, try to repay the costly loans to get more control over your life.
Let's Summarize
These are some of the best way to invest in personal development. Try the different ways and you will surely be able to change your life. Look for every opportunity to learn new skills, read, and improve your health. Help others. And remember, personal development is a continuous process. There is no end to what you can achieve.